One of the most successful

providers in the industry today. 
Keytronic has been an electronics manufacturer for over 50 years. What started out as a successful OEM has transitioned into one of the most successful Design and Manufacturing Service providers in the industry today. 
10.8
Million Shares Outstanding
128.3
Million, Working Capital
Quick Facts
(In thousands, except per share amounts)
Investor Overview
Keytronic (Nasdaq: KTCC) is a leader in design and manufacturing services. The Company provides engineering services, materials management, world-class manufacturing and assembly services, in-house testing and worldwide distribution from its facilities in the United States, Mexico, Vietnam and China. 
Latest News
Spokane Valley, WA – July 20, 2020 -- Keytronic Corporation (Nasdaq: KTCC) announced today that it plans to report its results for the fourth quarter and year end of fiscal 2020 after market close on August 4, 2020.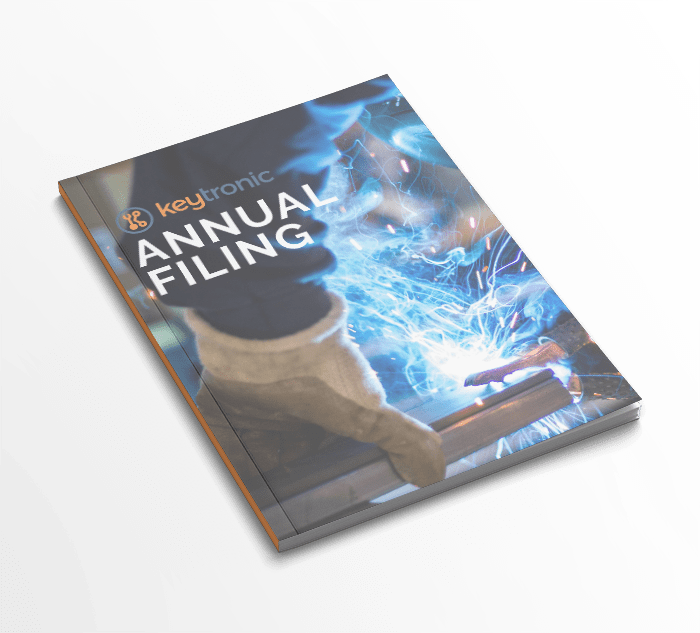 2019 Annual Filing
A complete filing of the year ending June 29, 2019
Sign up for email alerts
Receive updates from Keytronic straight to your inbox.